Lifeguard Stand No. 2
Regular price

Sale price

$375.00
Blueprinting was invented as a process that allowed rapid and accurate reproduction of documents.  This process evolved largely for the use of architecture and industry plans. Blueprints were later replaced by printing machines.  This obsolete process is now used for more creative purposes.  Through the process of blueprinting, artist Jeff Carson creates these beautiful artworks. He gives a crisp, contemporary feel to this old world style. 
    "Each piece is slightly different from the last. That's why I love this technique, the tones of blue and exposures vary every time. It's not like other printing processes that seek to replicate the image every time. I create my images with photographs, drawings, paintings, sometimes found objects.  This process helps me transform whatever image I use into a unique artwork." -Jeff Carson
Price is for Unframed Size: 17" x 13"
Framed Size: 20" x 16"
3/4" White frame is shown
Handmade original blueprint.
100% cotton paper.
Deckle edges 
Tone, color and exposure may vary due to the process.
Art is non-refundable
Each piece is custom made
Takes approximately 3-4 weeks to ship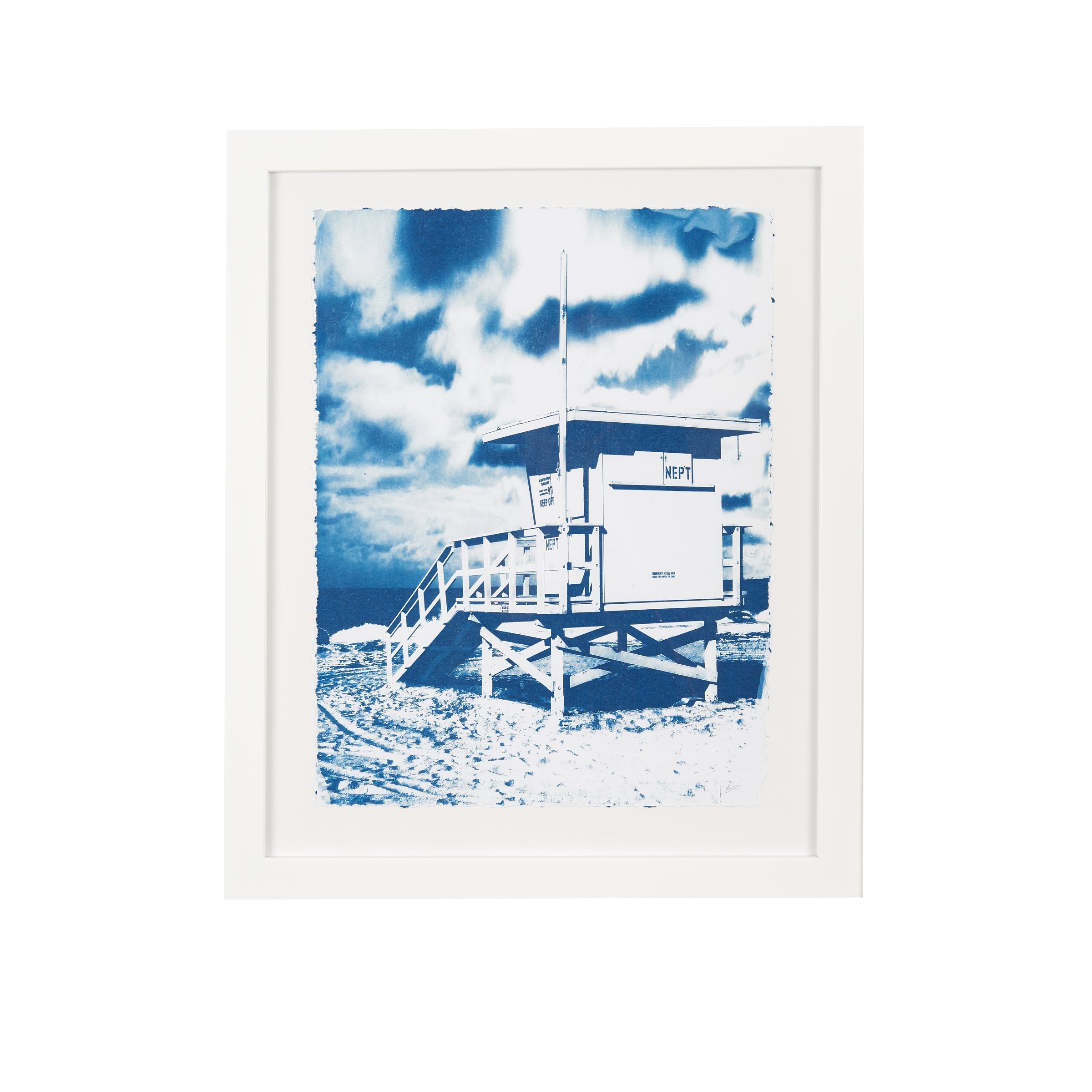 Complimentary Gift Wrap

Everyone loves our gorgeous wrap!

Free Local Delivery

We deliver to MB and HB at no charge

15% Off Your First Purchase

Join our VIP email list for 15% off your first purchase, design tips, & more!

Gift the Gift of Design

Send an e-gift card to your favorite people!